Paltrack Software Solutions
Paltrack is a leading supplier of software solutions, product coding and integration services to the South African agricultural industry.
Our focus is on supply chain visibility from producer to port, and we build and source software solutions that meet our unique customer's needs through all market verticals.
Our primary clients are in the fruit and aquaculture industries, but our software is agile and customisable for many traceability requirement.
Paltrack's Agricultural Software Solutions
PALFARM - Farming Software Solution

PALFARM features software functionality intended to satisfy the farmer's requirements with regards to label printing and document generation. It electronically provides railings information to other solutions within the logistical chain. Exporter payments can be reconciled by the producer. More About PALFARM

PALPACK - Packhouse/Processing Software Solutions

PALPACK is a comprehensive software solution developed for the fresh produce packhouse environment.  It provides clients with full management, visibility and traceability of product from bulk receiving at the packhouse throughout the packing process up to finished goods warehousing and shipping. More About PALPACK

PALSTORE - Warehouse Software Solutions

PALSTORE is a software solution that caters for stock management in warehouse environments. It is particularly strong in scenarios where the stock item carries a unique identifier, like a barcode on a pallet of fruit. The solution can scale to cater for low to very high volume multi-location facilities. Ease-of-use and its flexibility ensures completion of day-to-day tasks efficiently. More About PALSTORE

PALPORT - Port Software Solutions

PALPORT is a software solution used in conjunction with PALSTORE that provides specific capability to handle loading of container, conventional and combi-vessels. This functionality is usually used along with reservation and warehouse management functionality. More About PALPORT

PALBROKER - Exporter Software Solutions

PALBROKER is Paltrack's latest software solution designed for exporters, agents and logistical service providers. It is a web-based produce brokering solution that offers logistical management and financial payment functionality. More About PALBROKER
Paltracks' advantageous integration with eCert and PPECB Titan 2.0
We provide central code registration, electronic file distribution and transmission services.
Our solutions service the entire logistical chain.
We have superior point solutions that have a proven track record.
We play a leading role at the industry forums.
Paltrack is the leading provider of packhouse solutions, especially for citrus, and our market share is growing.
Information flows from inland facilities are indispensable to port-based store and terminal operations.
Paltrack's D2 service switches more than 70% of SA fruit industry's logistical information.

 
We maintain the standards for product coding and information exchange in the industry.
There are advantages to one operational system provider in a distributed environment across many units:
Lower development costs.
Easier to establish and maintain group standards and flows.
One service provider to phone to resolve issues.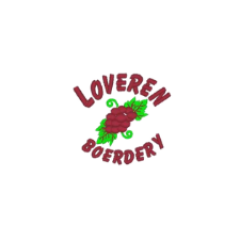 Loveren Van Zyl Boerdery
"We started our relationship with Paltrack in the '90s. There was a requirement for industry wide product traceability and we started using GTIN codes back then. Loveren and Paltrack has journeyed together from the original DOS version to what we are using now. We have received good service throughout this 20+ year relationship. We started the Citrus Packhouse, with PALPACK STD PLUS and the Print-On-Demand module to save on stickers costs and were able to streamline processes and reduce errors.
I feel about Paltrack the way I feel about my own company. A person cannot do everything yourself. One is only as strong as the people you work with. I always have a name of a person I can call on in Paltrack. For the past few years, it is Eddie Gain, product specialist at Paltrack. I can call him at any time and he will help me (whether he is on duty or not). The nice thing is that no matter how large my company gets, or how big Paltrack gets, we can still do business on a first-name basis. It is important to know there is always support when you need it."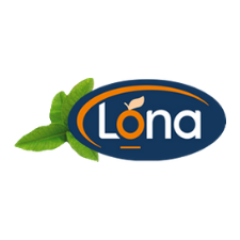 The Lona Group
We started with our systems investigation in 2017 and the requirement was to standardise systems across the Lona Group of companies. We identified Paltrack as a strategic partner because of the platform potential of its recently renewed exporter solution and use of technology in their packhouse systems. We needed full visibility at all the appropriate control points in our business."
The Paltrack system roll-out involved PALBROKER, PALPACK, PALSTORE and PALFARM. "Paltrack's ability to distribute master file, packing, stock, and shipping related data (CCR, D2, and PALPORTAL services) ensures seamless integration with industry systems and integrity of data. This results in the timeous visibility of information to all Lona Group decision makers. Paltrack's open model facilitates the ease of integration with 3rd party reporting tools and other information sources. Paltrack's ability to integrate with "Phytclean" mitigates the phyto sanitary risk for special markets, CBS, and FMS."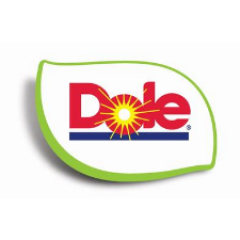 Evert de Jongh
Information Systems Manager at Dole
"The CCR tool provides a simplistic and easy way to register codes with an instant upload at the various sites. One can now register and transmit these codes within seconds. Well done, Paltrack!"